Get the most out of your low poly motorcycles
Available for iOS and Android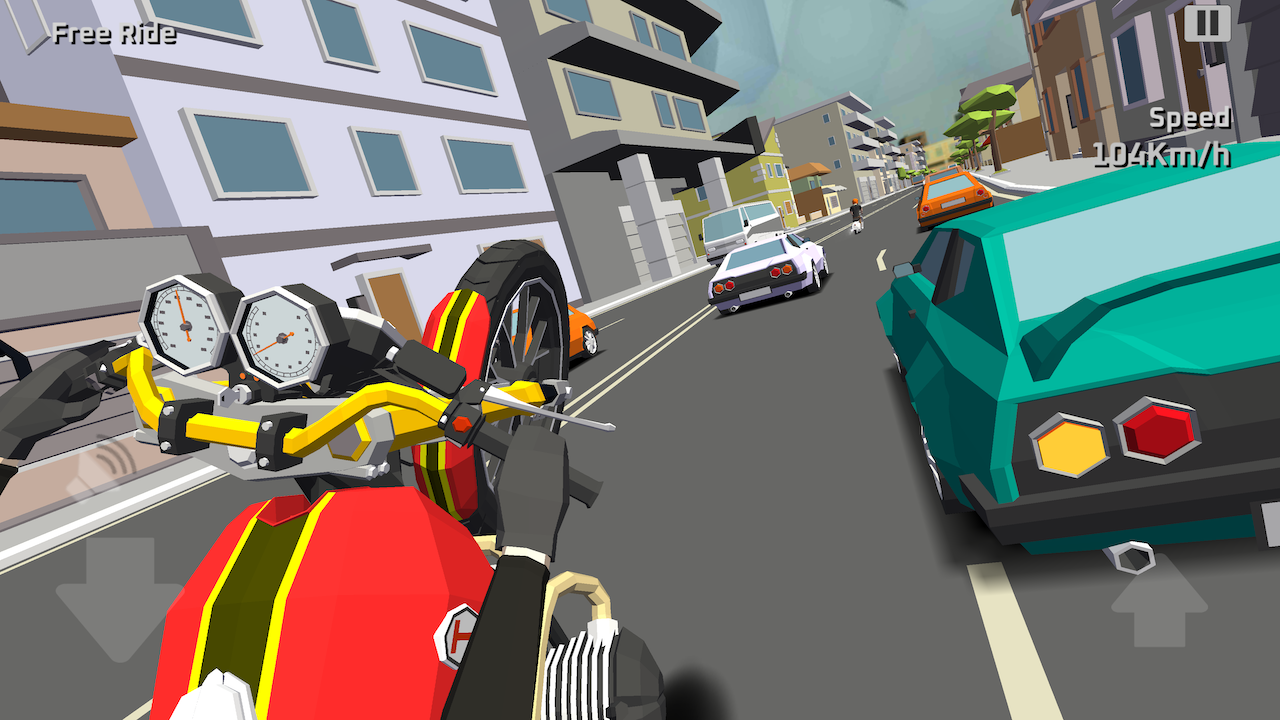 Do you really think motorcycles can balance themselves on one wheel?
Control the angle with proper use of throttle and brake, visit our renovated low poly hospital if you overdo it.
Cafe Racer is all about motorcycles and the things you can do with them.
And that does include filtering through cars and riding in roads that aren't just straight lines, but have twists and turns mixed in for good measure. It just makes things more interesting.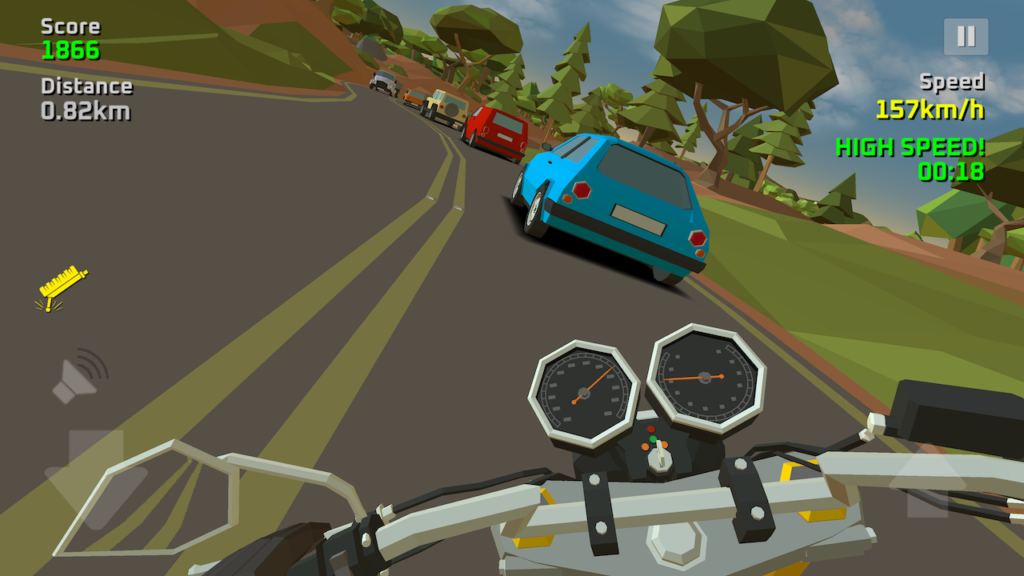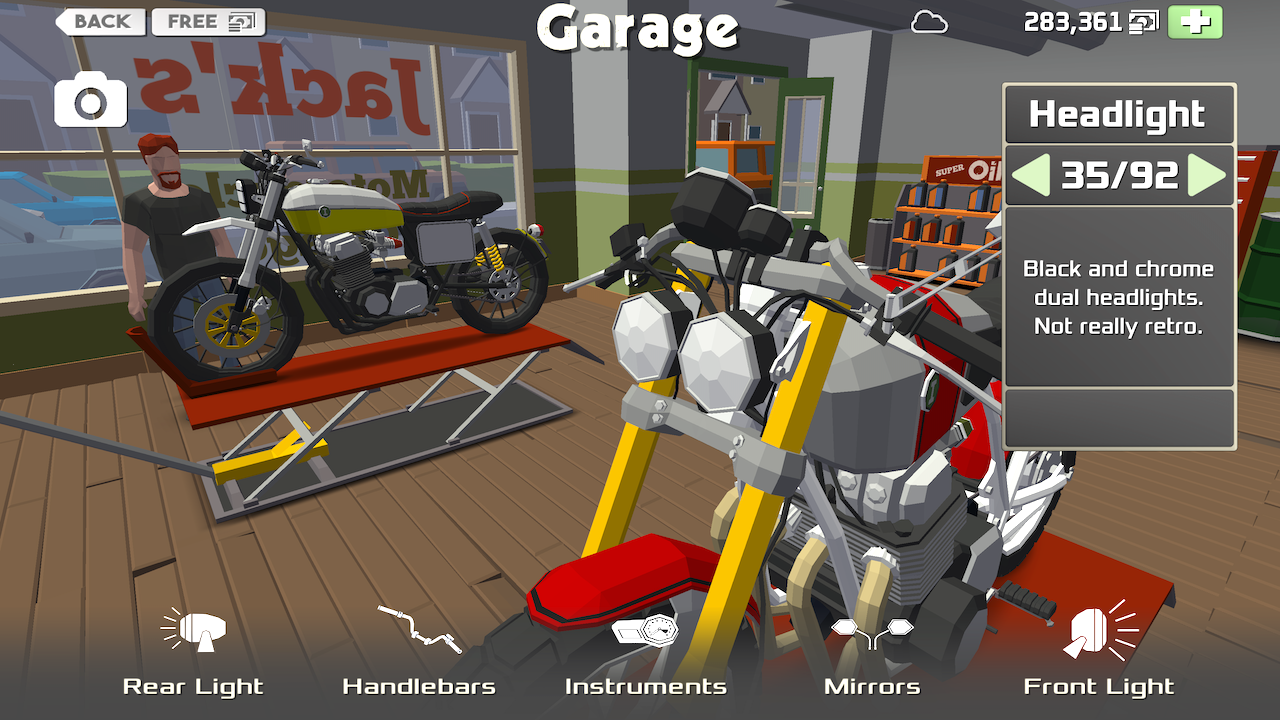 Why should your motorcycle look like everyone else's?
With 1000 different customization parts per bike, you can make yours stand out from the crowd – or even use Cafe Racer to check how your real life motorcycle would look with a few modifications. You wouldn't be the first.
Customizing isn't just about buying new wheels or handlebars.
With very competitive pricing, and a state of the art HSV editor, our in game paintshop allows you to take full control, even down to changing the motorcycle's frame color. But they just won't do polka dots, so don't ask.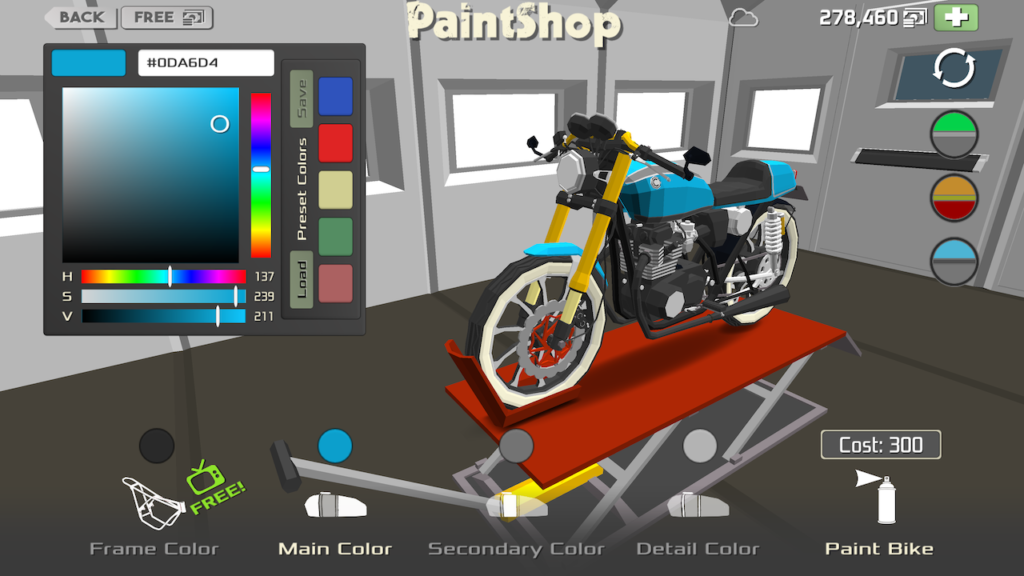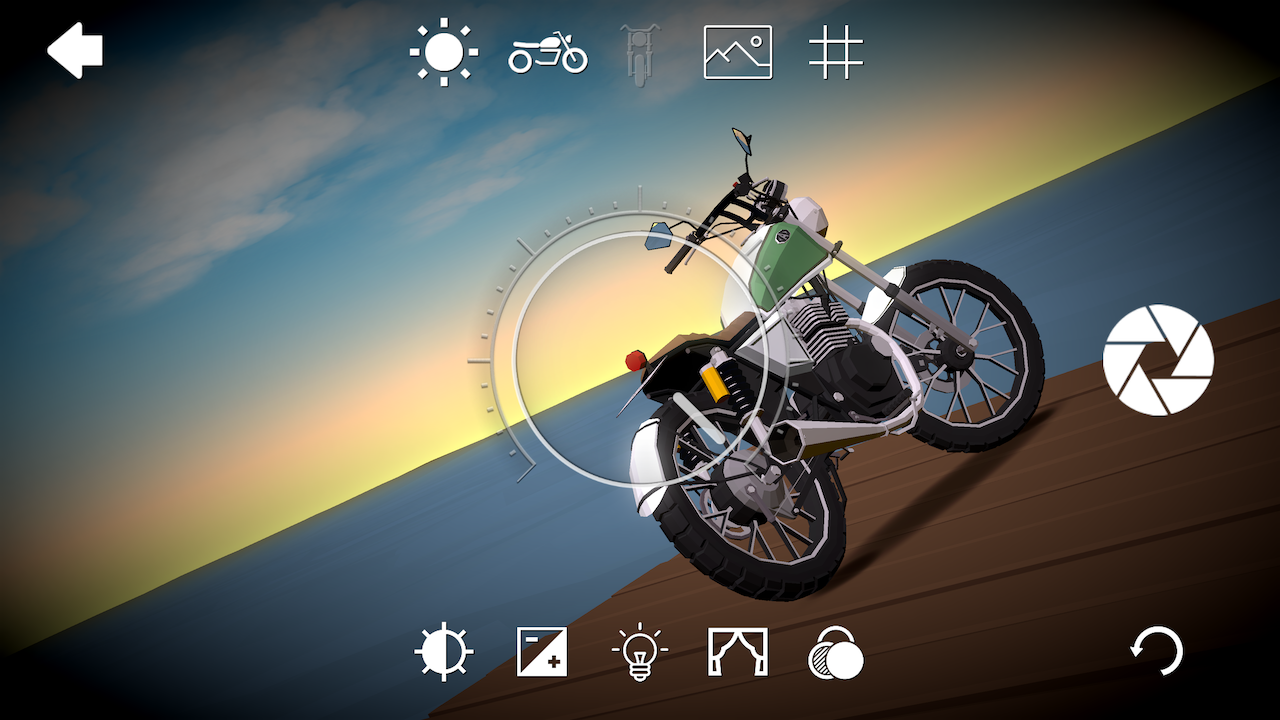 Art is mean to be enjoyed by everyone.
With Photo Studio tools that give you zoom, angle and lighting settings along a variety of preset sceneries, you can keep track of the way your bikes evolve over time, or share your creations with your friends to prove how much better you are than them at designing.
No Paywalls, no unsolicited Ads. At all. None.
Café Racer was designed from the start with the ability to gain currency through simply playing and enjoying the game, with the option to watch advertisements on your downtime for some extra cash.
That being said, every in game purchase or ad viewing does help support the development of the game. But the choice is on your hands.