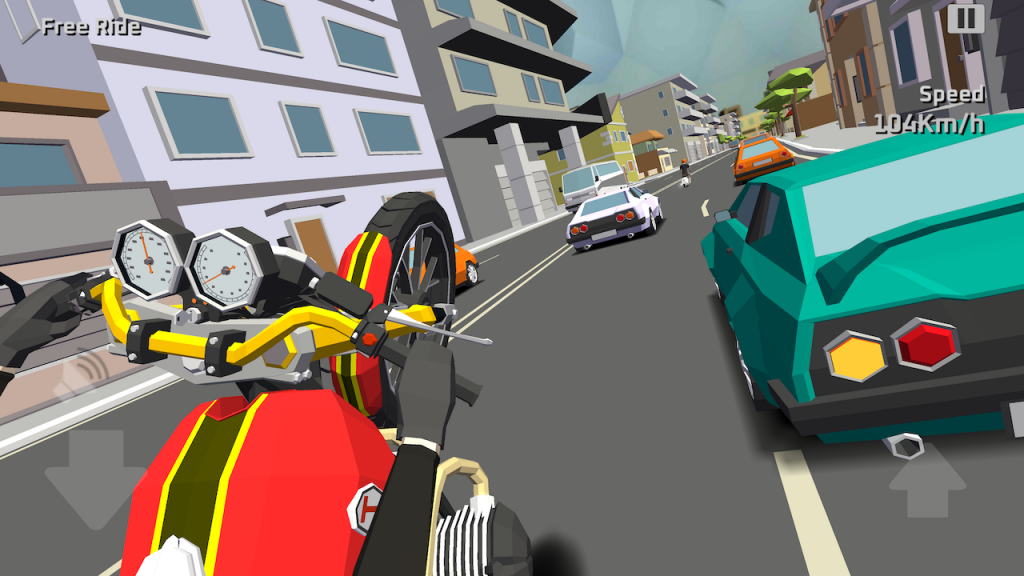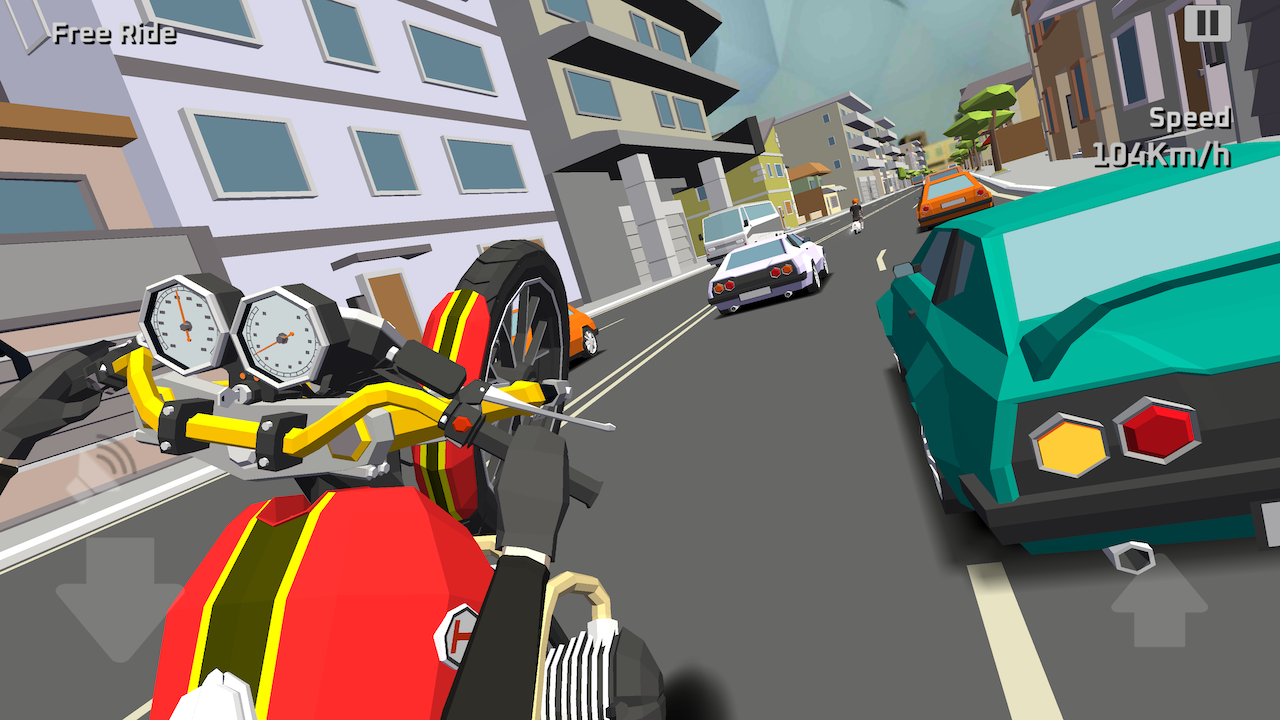 Cafe Racer is a low poly endless racing game for iOS and Android devices.
Aren't straights boring?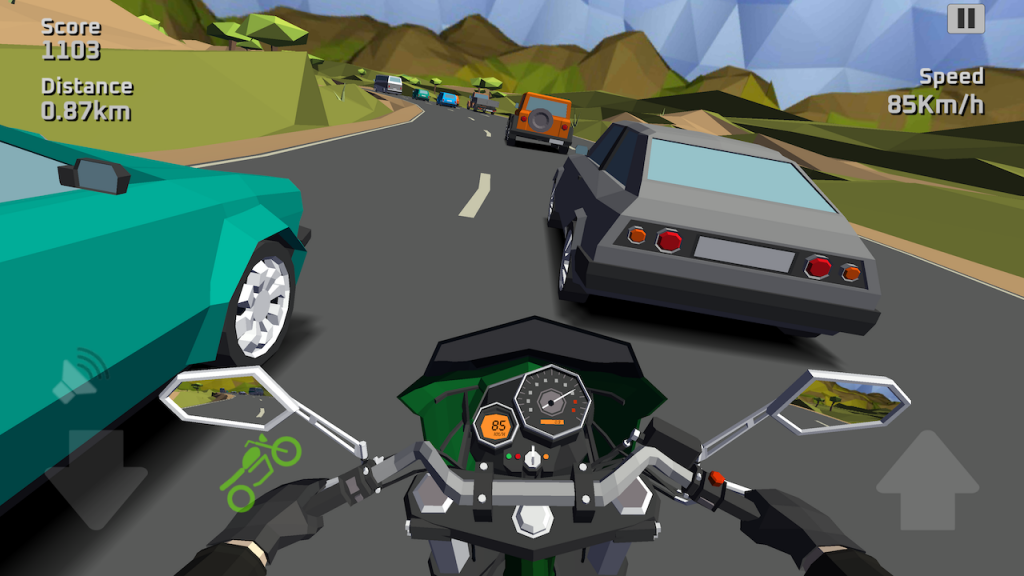 Cafe Racer is all about motorcycles and the things you can do with them. And that does include riding in roads that aren't just straight lines, but have some twists and turns mixed in for good measure. It just makes things more interesting.
"

One of the top underrated racing games

"
Unique Stylistic approach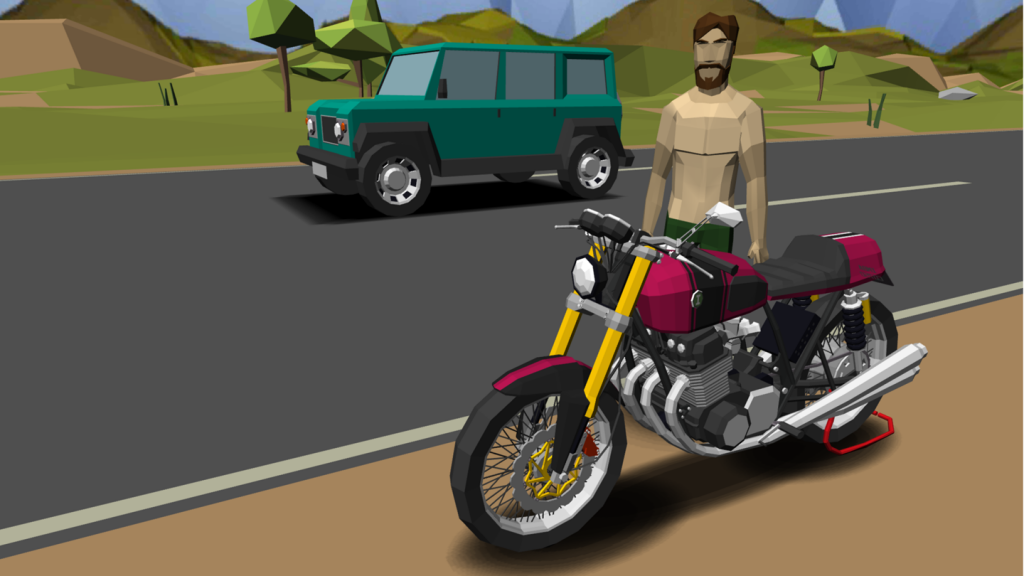 With the aim to look good in all devices, Café Racer is designed with a flat colored low poly look that looks clear and distinctive along the full range of mobile devices, resolutions and screen sizes.
Endless customization
Apart from the variety of available motorcycles, Café Racer offers an amazing level of customization for each and every one of them. Combined with the Paint Shop you have the tools to fully express your creativity and identity.
Real life feeling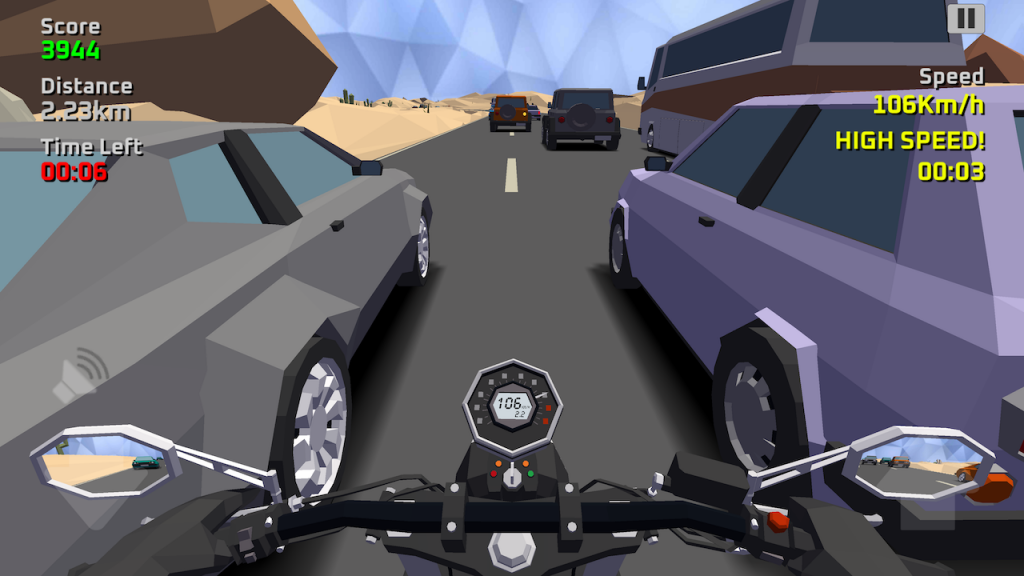 Using years of real life experience, Café Racer offers a unique blend of easy to pick up gameplay and authentic feel of both rider and motorcycle movement. The rider leans as speed goes up, moves when you are turning, while the bike dives and lifts when you brake or accelerate. Screenshots just don't do it justice.
Create, design and share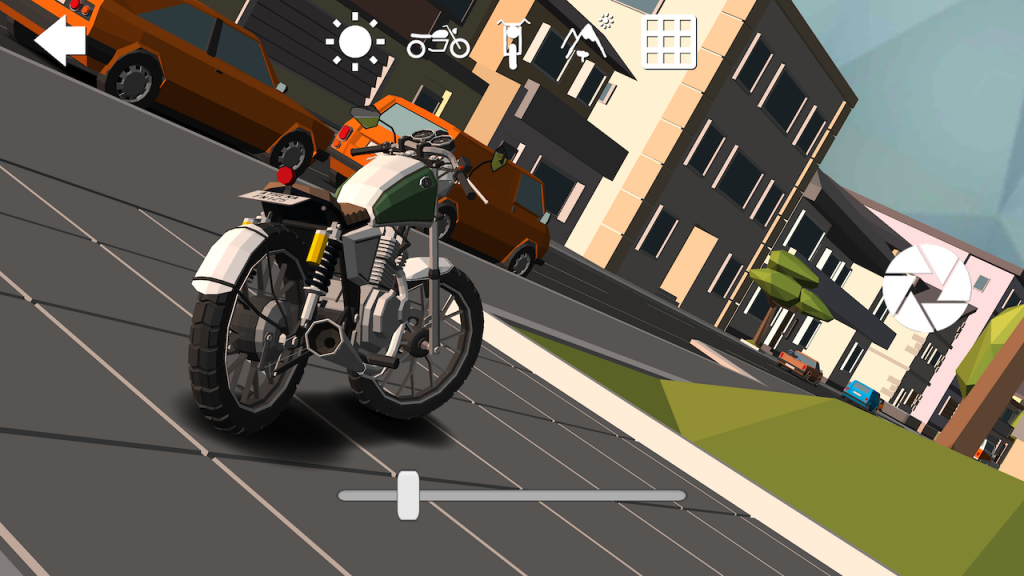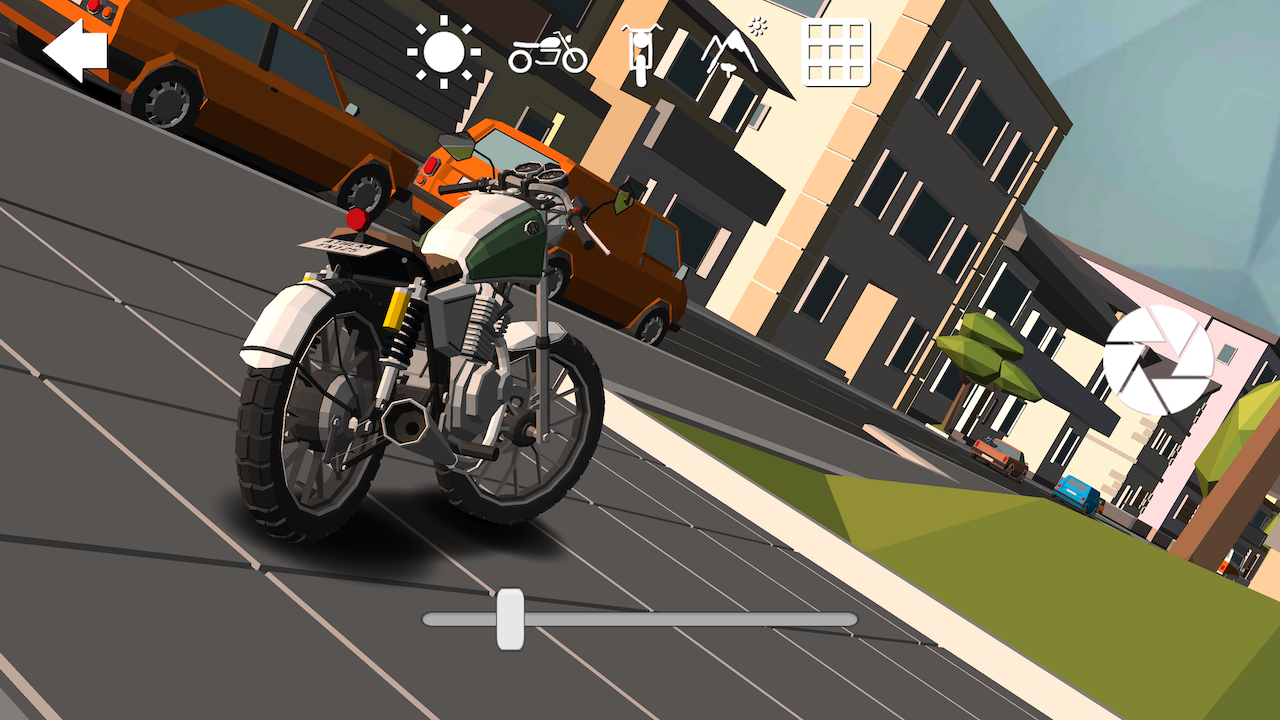 With Photo Studio tools that give you zoom, angle and weather settings along a variety of preset sceneries, you can share your creation with your friends or simply keep track of the way your motorcycles evolve through time.  No reason trying to convince everyone about your amazing customizing skills. Now you can simply show them.
Completely free to play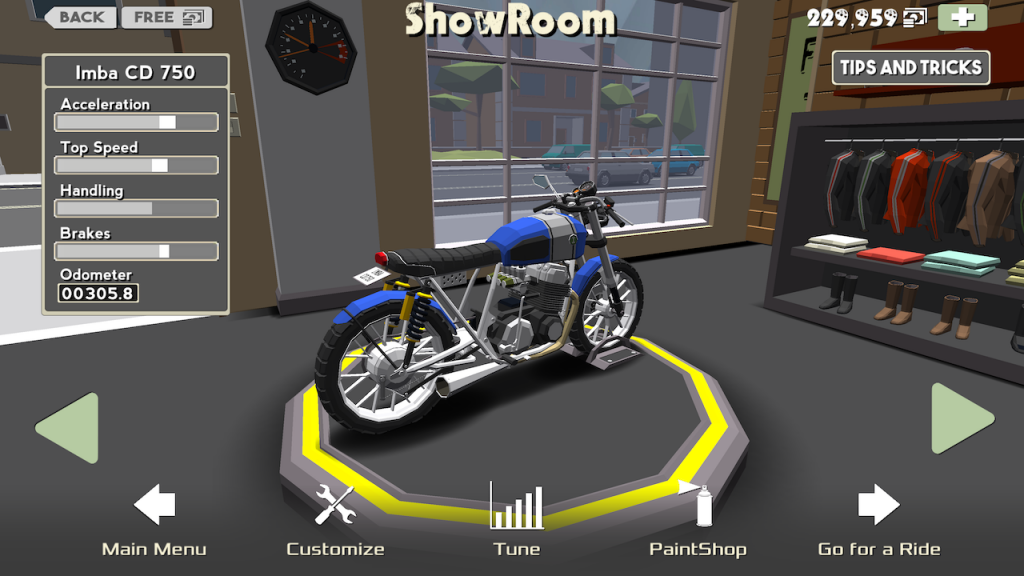 While you can choose to buy in-game currency with real money, you don't have to. Café Racer was designed from the start with the ability to gain currency through simply playing and enjoying the game, with the option to watch advertisements on your downtime for some extra cash.
Low end device friendly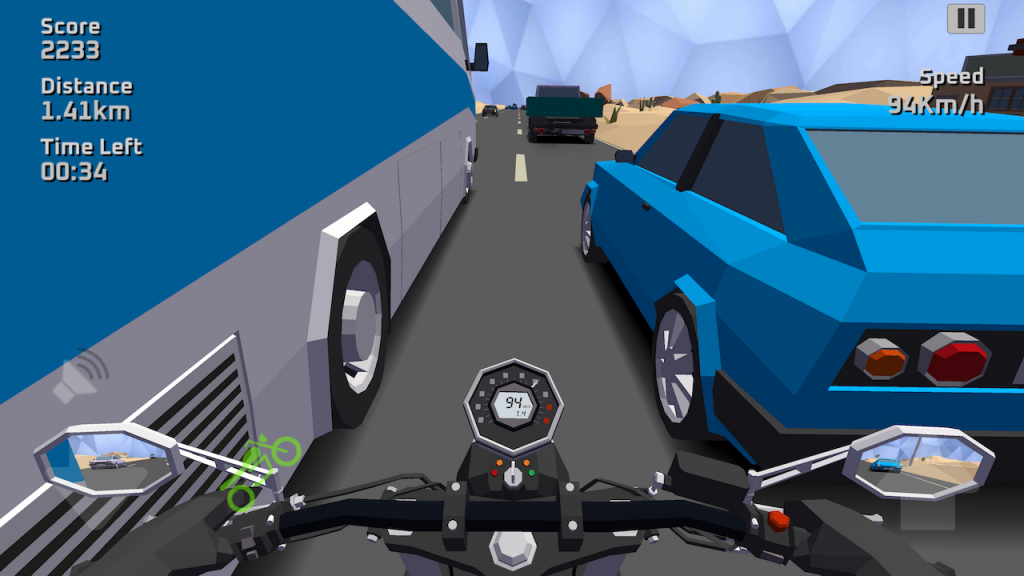 Café Racer's stylistic approach wasn't just chosen to make it look distinct, but to be able to be enjoyed in a variety of devices. In fact the whole game is designed from the ground up to be as light as possible without compromising the feel or playability.